So, this has been a blog post in the making for a while now but never got around to fully writing it up, so here goes nothing…
I run a UDM Pro in the house. It has 2 WAN Links: 1 1Gb link and 1 10Gb Link. I also run AS204994, my own ASN with its own Transit and Peering connections, mostly in Europe. There is a VM in the house which acts as a connection to AS204994, which gives me a full connection to the Internet through my own ASN. More details on my AS204994 blog are here.
That connection is hooked up to the 10Gb Link on the UDM Pro, which is listed as the primary internet link. Details on how these works were uploaded in this video on YouTube:
In the video above, I was using OpenMPTCPRouter to connect to the internet, but it's been causing some issues lately, I decided to try something else.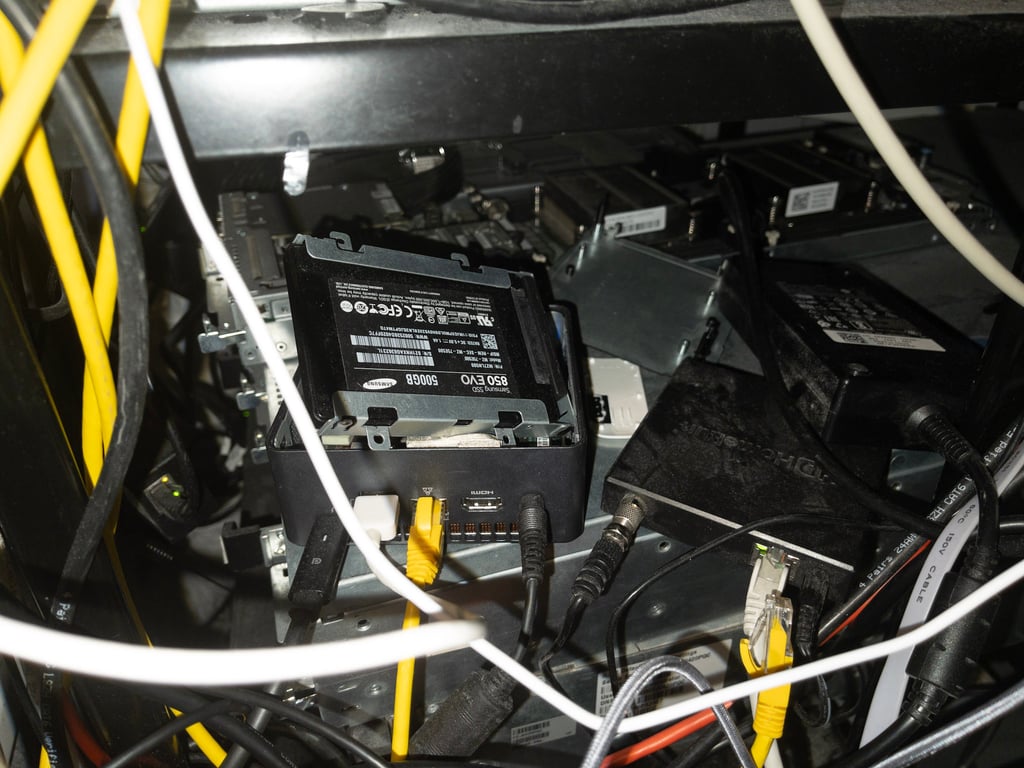 The new setup is an Intel Nuc (i3 with 32GB RAM and 2x512GB SSDs… VERY OVERKILL for the job at hand) running Ubuntu Linux. It has a USB Hub with 3 USB Ports and an Ethernet port connected, giving me 2 Ethernet ports on the box in total. 2 of the USB Ports are connected to USB 4G Modems from Huawei and the external ethernet port is directly connected to my cable modem.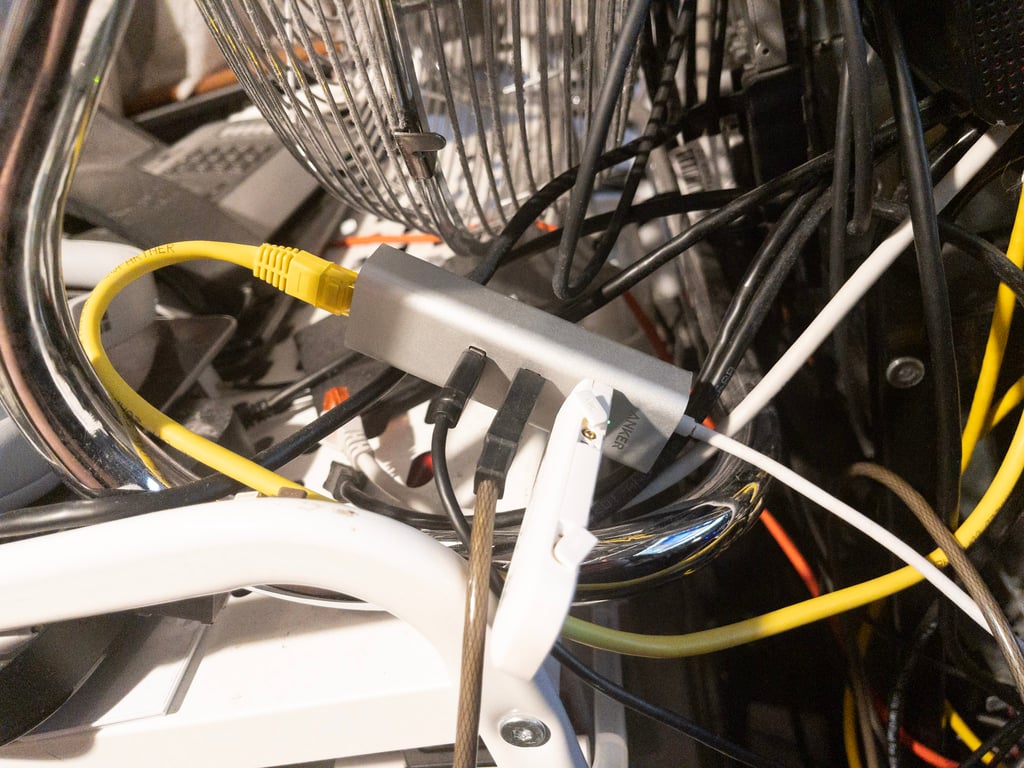 Both modems and the ethernet port are connected to the NUC with full internet connections (The Huawei boxes give up NATed IPs, but the Cable modem is a full public IP) and then Speedify takes those 3 connections and does some bonding magic. Speedify is a handy little VPN service that does connection bonding. You can use it to make sure your internet is rock solid using multiple links, make sure streams are stable, etc. It can bond Wifi Links, LTE modems, Cable Modems, DSL, etc. Anything that can connect and be bonded. The only issue I have with it, compared to OpenMPTCPRouter is that you don't control the upstream server…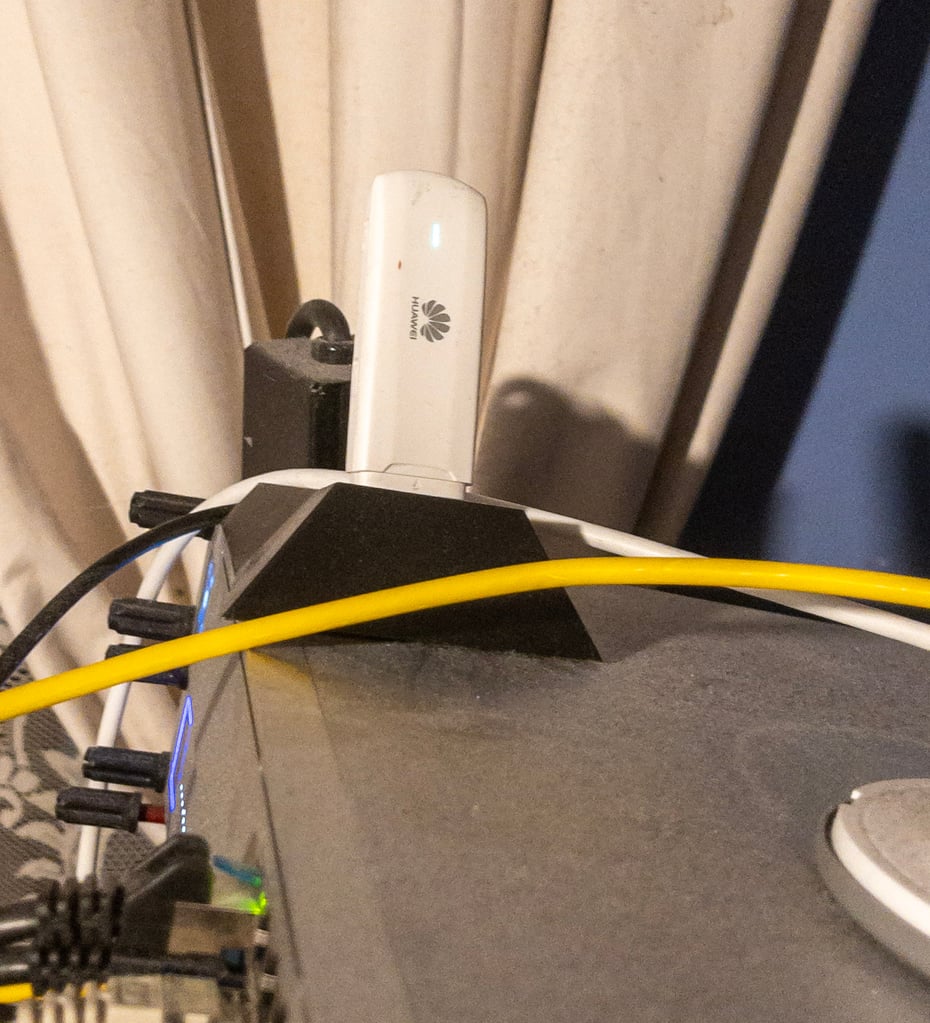 Speedify is set in shared mode, so the internal port on the NUC is set to share the internet connection. This is hooked to the 1Gb WAN Port on the UDM Pro. This is set for failover only (currently the only option on a UDM Pro) so if my AS204994 link goes down (VM reboots, VM host dies, Cable modem connection goes out, etc) I will still have a connection. If the cable goes out, it will use just the 4G links, but if everything is running, I get all 3 connections.
---
This site is hosted on my own ASN on AS204994. More details about that over there. I also use Vultr for transit services and HostUs for LIR Services. Check them out. You can also check some of the gear I use on a daily basis over on kit.co/tiernano. Looking for a Backup Option? Check out Backblaze and get a month free.