Day 22 of #100daysofhomelab and I have been planning out my network update for when my RB5009 arrives… Not ready to share, yet, but it should be here on the 2nd Feb, so I will have a plan (maybe) by the weekend… Other than that, it's a link dump for today:
Ok, I kind of got the following diagram, but it only makes sense in my head, and I'm not even sure it makes sense there… I'll leave this here without further explanation, till maybe the weekend…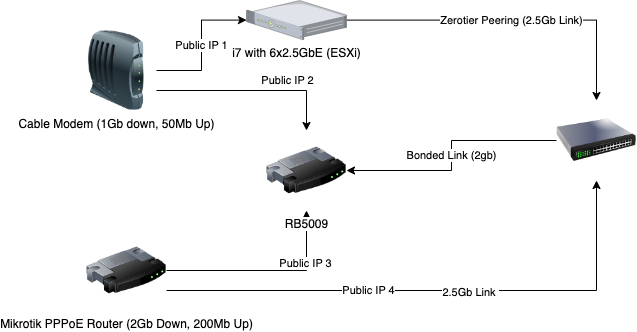 ---
This site is hosted on my own ASN on AS204994. More details about that over there. I also use Vultr for transit services and HostUs for LIR Services. Check them out. You can also check some of the gear I use on a daily basis over on kit.co/tiernano. Looking for a Backup Option? Check out Backblaze and get a month free.