Day 34 of #100daysofhomelab and I have realized I missed yesterday and also duplicated day 16… (facepalm). So, it's day 34, I think…
Still working on the RB5009 upgrade. I am "technically" on holiday for the long weekend here in Ireland, so I have been out of the homelab more than I have been in. I need to move stuff around before I can swap in the RB5009, including changes to my VoIP setup (or at least wait till e everyone is asleep and won't notice it being down) and some rewiring tasks… See below. I did also have to order new cables to try and keep some consistency in length… How well that will work is unknown… Hopefully, I will be back in the homelab a bit more on Tuesday… We see what I can break then.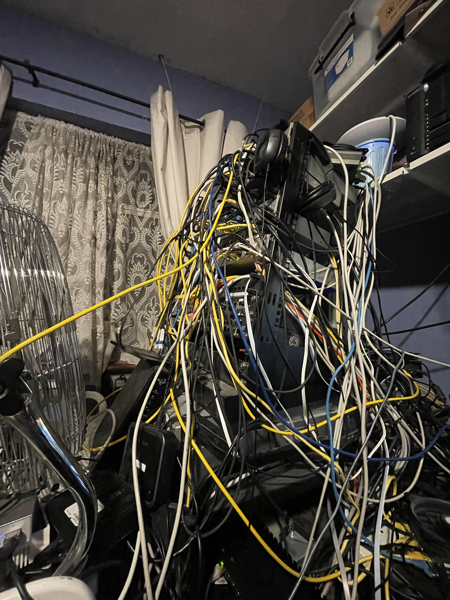 ---
This site is hosted on my own ASN on AS204994. More details about that over there. I also use Vultr for transit services and HostUs for LIR Services. Check them out. You can also check some of the gear I use on a daily basis over on kit.co/tiernano. Looking for a Backup Option? Check out Backblaze and get a month free.